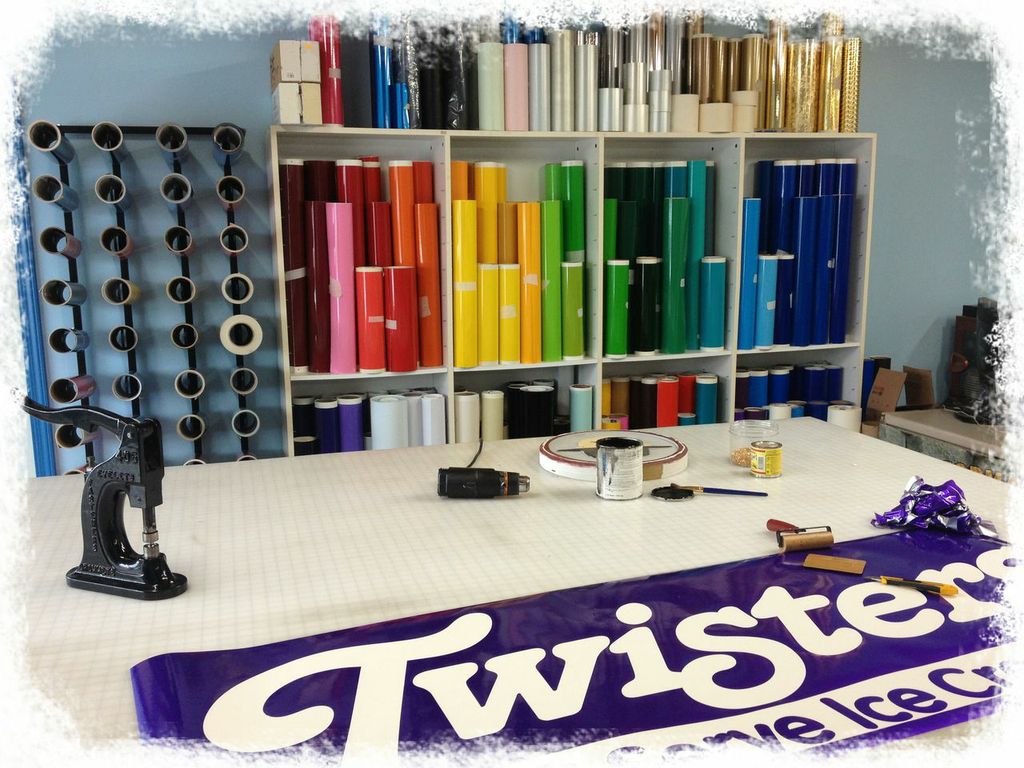 Hello.  My name is Dave Brock and I am the owner of Kendall Sign Co.   I have been in the commercial sign industry since 1996 and started my own company in 2001 after the shop I was working for closed up its Grand Rapids location and moved to Chicago.  I decided to open my own shop because I still had a number of customers in Grand Rapids who would now have to find a new source for their sign needs.  My first product was a line of championship gym banners made for high schools.  Odds are, if you've been in any local high schools, you've probably seen my banners.
Over the next few years my business began to expand in to other areas including vehicle graphics, store windows and hand-crafted signs.  The business began to grow and required me to move out of my garage and in to a retail space in Grandville, Michigan.
In 2007 my business expanded again and I was able to move to the 4000 sq ft location that I am currently in.  This expansion was partly the result of the addition of large format digital printing to my product line.  This new technology made it easier and faster to produce large, full color banners and vehicle graphics and wrap.
In 2009 I began a partnership with Alcam Signs & Lighting to further expand my capabilities.  Two years later Alcam Signs moved in with my company and today we offer the largest variety of signage that either of us has ever had.
Today, with the two companies working as one, we are able to give our customers almost everything they could possibly need regarding their signs and marketing materials…. From vehicle wraps, channel letters and monument signs to Point-of-Purchase displays and electronic message centers.
Thank you for taking the time to visit my site.  Please click on the contact tab and let me know what I can do to help you.
We are experienced in the use of these and other great brands of vinyl products: